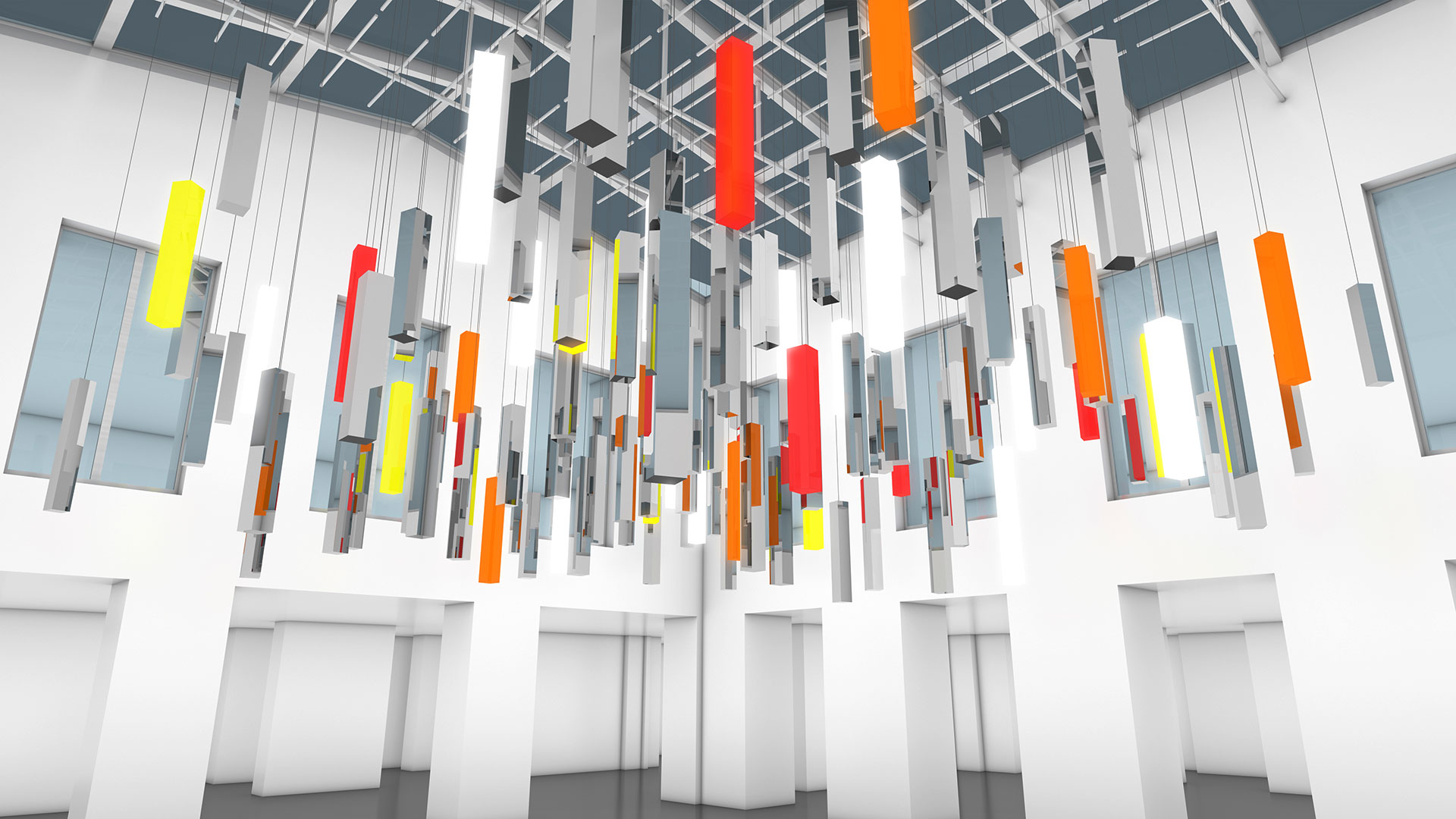 EUROPEAN PATENT OFFICE CAFETERIA
| | |
| --- | --- |
| Medium: | Design to illuminate the central cafeteria of the European Patent Office Berlin with a hanging light installation |
| Client: | Federal Office for Building and Regional Planning |
| Year: | 2017 |
During renovation work on the main building of the European Patent Office in Berlin, an international public art competition was announced. Florian Markl designed a large-scale light installation for one of the two art locations, the central cafeteria.
The conceptual level of the design primarily refers to the different functions and stages that patents take on in the context of the Patent Office (formally to protect/secure/open/release). This contextual aspect was visually translated in the installation with 128 (two-way) mirror glass cuboids, many containing LED lights. As soon as the lights are switched on, the two-way mirror cuboids lose their reflective effect and become transparent, revealing their interior. The lights slowly brighten and dim. The cuboids are assigned different colors of light. The overall effect of the installation is permeated by perpetual, gentle change.
The design received a high score and reached the final round of the competition.
Exhibition: Federal Office for Building and Regional Planning Berlin