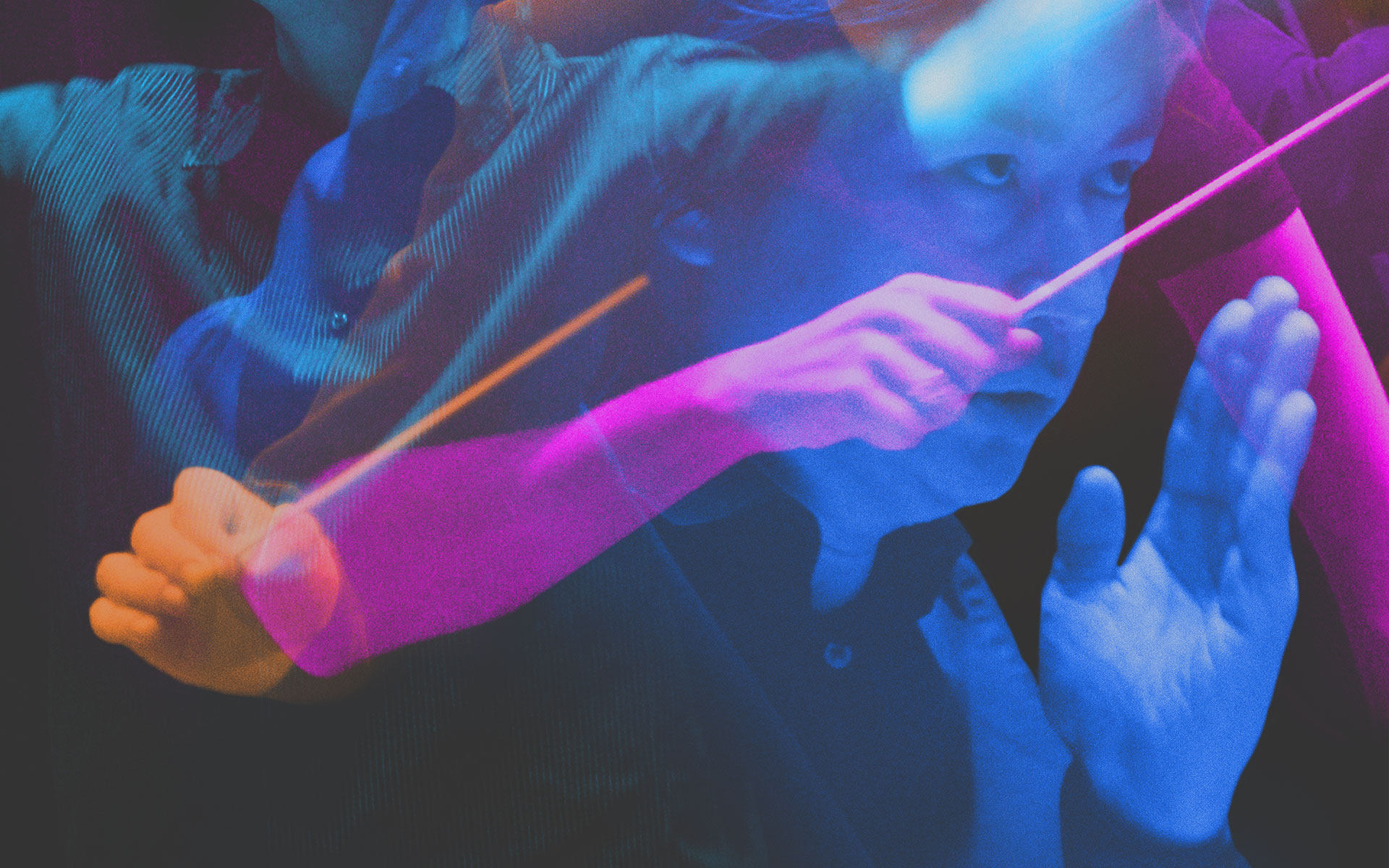 CONDUCT!
| | |
| --- | --- |
| Medium: | Visual identity, poster, flyer, website, title design, etc. |
| Client: | Götz Schauder / SUMO Film |
| Year: | 2012 |
Götz Schauder's documentary »Conduct! Every Move Counts« accompanies five up-and-coming conductors during their participation in the world-renowned Sir Georg Solti Competition. The feature-length film not only provides an exciting and multifaceted glance behind the scenes of the competition itself, but also illuminates a range of universal human behavior traits. Schauder's »empathetic cinematic observation is closer to the musicians, the jury and the secret of conducting than virtually any film before it.« He succeeded in creating »a complex drama about competition and friendship, talent and maturity, success and defeat.« (Quoted from the ARD programming notes)
Atelier Florian Markl was responsible for the design of the visual identity and a range of different communication media, as well as the layout and typesetting of the opening and end credits.