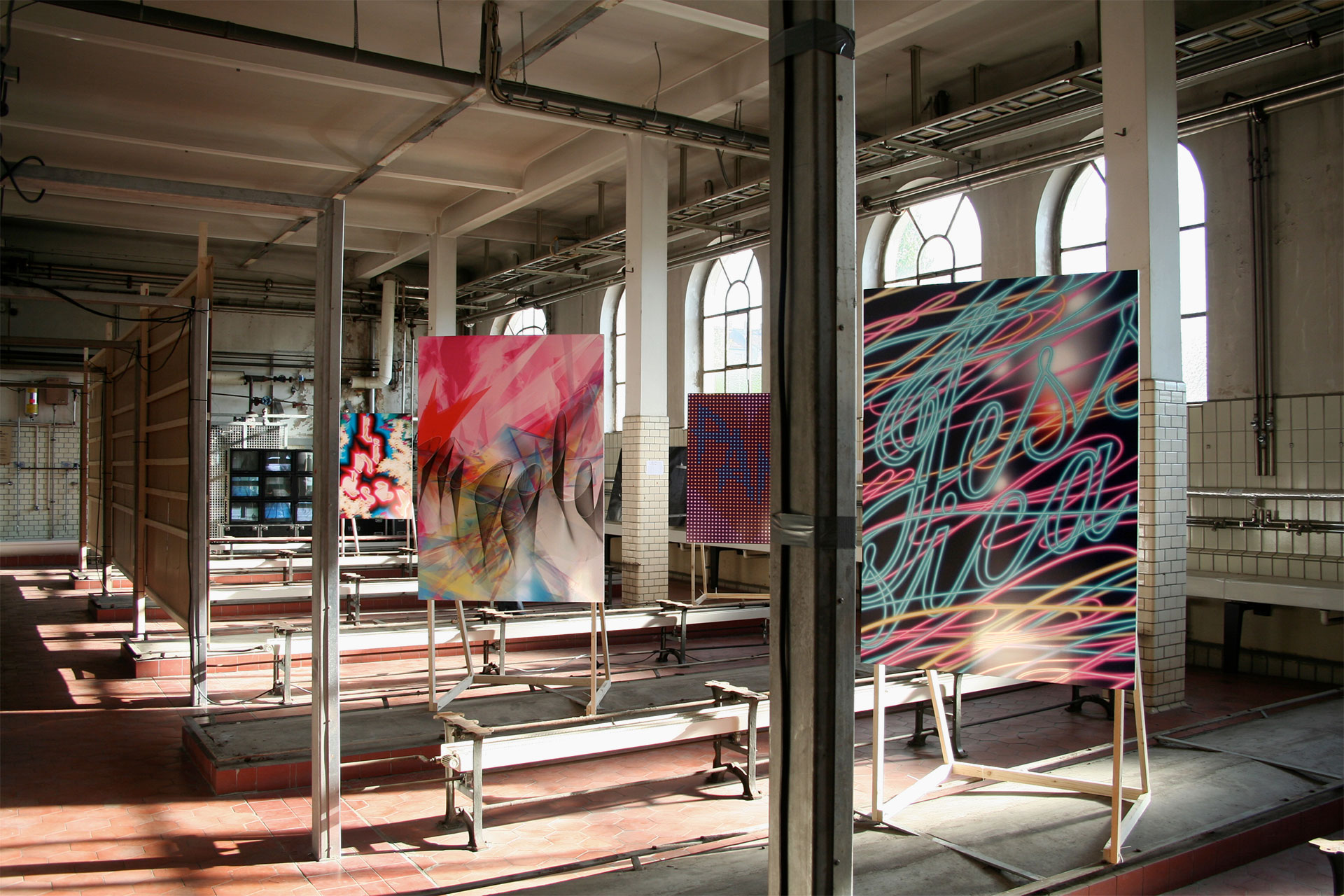 Baby Luv
| | |
| --- | --- |
| Medium: | Five typographic portraits |
| Client: | Self commissioned |
| Year: | 2007 |
Jessica, Lindsay, Nicole, Pam and Sienna act, model, go shopping for clothes, drive a Ferrari, design jewelry, lie on the beach, are sexy, have little dogs, spend money, party, can be found everywhere and are no more than symbols of pop culture.
As part of his thesis project at Offenbach University of Art and Design, Florian Markl developed five typographic portraits of trivial cultural icons, transforming their seemingly virtual, glamorous and scandal-saturated life realities into real brands, and their (actually completely banal) private lives into currencies worth millions.
The practical/artistic portion was accompanied by the theoretical thesis »Sampling—Reflections on the Cultural Technique of Montage« (PDF on request (german)).
Exhibitions: graduate show, HfG Offenbach, 2007; Rundgang, HfG Offenbach, 2008

Exhibition photography: Florian Markl