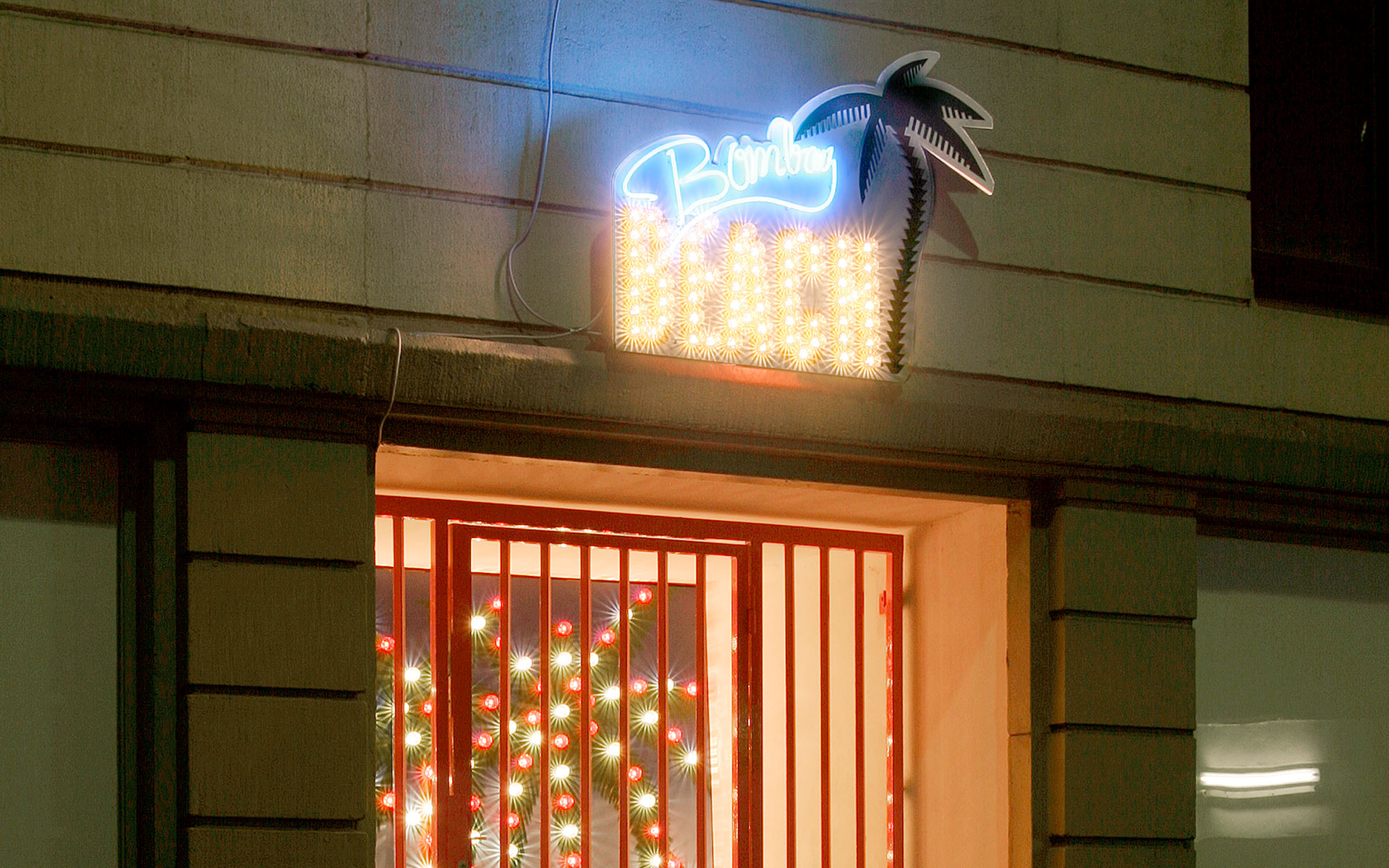 Bombay Beach
| | |
| --- | --- |
| Medium: | Intervention in public space |
| Client: | Luminale |
| Year: | 2004 |
Bombay Beach was a temporary fictional club, reduced to the neon-lit club door. In this piece, the culture of standing in line was celebrated as an independent (sub-)aspect of going clubbing. »Hanging out in front of the club«, with its own diffuse social functions and possibilities, turned out to be the actual event. A luxury limousine parked in front of the door served as an ersatz bar and sound system. The club itself remained virtual and unreachable, only existing in the minds of potential guests and their individual expectations.
This temporary artistic intervention in the public space took place in a dark side street of the busy Frankfurt shopping boulevard Zeil, in the no-man's-land between the hubs Hauptwache and Konstablerwache.
Bombay Beach was a collaborative work with the artist Christian Tonner, curated by Heiner Blum and realized during the Luminale 2004.
Photography: Jörg Baumann (images 1–4), H. Hinz (images 5–7)